April 20th, 2016 § Leave a Comment
We've just received these samples of L'affare's new super premium coffee, in packaging we'd designed late last year. Design by Gas, illustration by the ever-clever Blair Sayer. Robin, fire up the Rocket!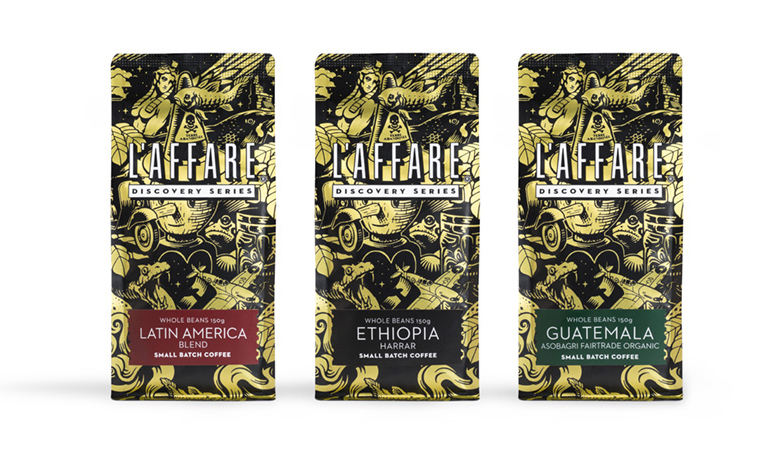 April 18th, 2016 § Leave a Comment
Marcus King was an artist and pioneering New Zealand graphic designer. Together with author and collector Peter Alsop, Gas collaborated on the design of a book to commemorate this iconic figure. Available here, the book is a celebration of a widely viewed but little known New Zealander. Man, the guy could draw. And paint. And design.